Day 2 :
Keynote Forum
DropSens, Spain
Time : 8.30

Biography:
Dr. Pablo Fanjul Bolado, Ph.D in Chemistry by the University of Oviedo (Spain), co-founder and R&D Director of DropSens company has a broad experience dealing with Electroanalytical devices and (bio)sensors. He has focused his research in the design, development and characterization of screen printed electrodes as transducers for biosensing applications in clinical, agri-food or environmental sectors. Working with carbon, gold, platinum and silver electrode surfaces in combination with nanomaterials, he has developed portable analytical solutions to carry out 'in situ' measurements in Batch and Flow Injection Analysis systems. Pablo has a great experience in technology transfer from the lab to the market and as entrepreneur, he is encouraged to provide new hyphenated analytical instrumentation to solve analytical problems.
Abstract:
UV-VIS, NIR and Raman Spectroelectrochemistry techniques can be used as 'in situ' and real time characterization and quantification techniques. These are powerful techniques since more complete and specific information is obtained with optical and electrochemical signals recorded simultaneously. However, the main current disadvantages are related to complex experimental setup where two analytical instruments (spectrometer and potentiostat) controlled by two different software should be triggered and usually a home-made spectroelectrochemical cell is used [1-3]. The purpose of this study is to introduce a new compact and portable Raman spectroelectrochemical instrument controlled by one software in combination with screen printed electrodes. The new instrument integrates a 785 nm laser, a Raman spectrometer and a potentiostat/galvanostat fully synchronized in the same box. A Raman probe and a Raman spectroelectrochemical cell are used under optimized conditions together with Screen Printed Electrodes (SPEs). These miniaturized strips where the three electrodes of the electrochemical cell are printed together in the same alumina substrate are easy to handle, do not need to be pretreated previously to be used and require a low volume of solution (around 40 μl) [4-5]. Time resolved and quantitative measurements were developed on SPEs using different molecules such as ferricyanide, ruthenium bipyridine, thionine or the active pharmaceutical ingredient called naratriptan. On the other hand, silver, gold and copper based SPEs are shown as cost effective Surface Enhanced Raman Spectroscopy (SERS) substrates. The complete experimental setup is demonstrated to be easy to handle in comparison to the use of conventional electrodes and allows fast, in situ, real time and time resolved Raman Spectroelectrochemical measurements.

Biography:
Sefik Suzer has completed his PhD in 1976 from the University of California, Berkeley, USA. After postdoctoral studies at Sydney (Australia) and Freiburg (Germany) Universities, he joined Middle East Technical University in Turkey in 1979 till he moved to Bilkent University in 1992. He has been serving as Editorial Board Memeber of Journal of Electron Spectroscopy, Applied Surface Scince, Spectroscopy and Dynamics, and as an Editor of Surface Scince Reports, and he is s Fellow of the American Vacuum Scince since 2010.
Abstract:
X-ray photoelectron spectroscopy (XPS), a chemical analysis tool, is utilized for investigation of charge screening across metal electrodes fabricated on a porous polymer surface which is infused with an ionic liquid (IL). The IL provides a sheet of conducting layer to the otherwise insulating polymer film, and enables monitoring charging and screening dynamics at the polymer + IL / air interface in a laterally resolved fashion across the electrodes. Time-resolved measurements are also implemented by recording several peaks of the IL, while imposing 10-3 to 10+3 Hz square-wave-pulses (SQW) across the electrodes in a source-drain geometry. Variations in the binding energy of the measured peaks (Au4f, C1s, N1s and F1s) reflects directly the local electrical potential, and allow us visualize screening of the otherwise built-in local voltage drop on and across the electrodes. Accordingly, the device is partitioned into two oppositely polarized regions, each following the polarization of one electrode through the IL medium. Impact of our findings with the presented structure and variants XPS measurements on understanding of various electrochemical concepts will be discussed.
Corrosion Science and Technology | Physical and Analytical Electrochemistry | Applications of Electrochemistry | Carbon Nanostructures and Devices | Potentiostat Electrochemistry
Location: Berlin, Germany
Session Introduction
Albert-Ludwigs-University, Germany

Biography:
Ingo Krossing studied chemistry in Munich (LMU) and finished his Ph.D. thesis 1997 (with Prof. H. Nöth). From 1997 to 1999, he worked as Feodor Lynen postdoc with Prof. J. Passmore at UNB, Canada. In 1999, he started his independent career as a Liebig- and DFG-Heisenberg-Fellow at the Universität Karlsruhe (TH) (mentor: Prof. H. Schnöckel). 2004 he changed as assistant professor to the Ecole Polytechnic Federale de Lausanne (EPFL), before being appointed Chair of Inorganic Chemistry at the Albert-Ludwigs-Universität Freiburg in 2006. His research interests cover ionic systems from reactive cations to ionic liquids, as well as electrochemical energy storage. With an ongoing ERC Advanced Grant he develops absolute acidity and reducity scales.
Abstract:
The comparison of acid-base and redox chemistry in their acidity (=> protonation) and reducity (=> electronation) scales is currently limited to measurements within one homogenous medium / solvent. Yet, it is crucial being able to measure chemical potentials of the proton and electron over medium boundaries to overcome this limit. Thermodynamically, the chemical potential differences of proton and electron are straightforward to describe, given the unified reference states ideal proton gas (1 bar) and electron gas (1 bar) we suggested in 2010 (proton gas)[1] and 2014 (electron gas).[2] This unifying concept was developed as part of our in March 2017 ceasing ERC UniChem project. The Protoelectric Potential Map PPM: In analogy to the proto- and electrochemical window of one medium like water, the PPM is a 2D plot of the medium independent pHabs vs. peabs values based on these unifying reference states. An example is shown in Figure 1. Any reaction with transfer of protons and / or electrons in any medium may be placed on the PPM. Given that the respective transfer energies are known (see Figure 1), the thermodynamic relations between them may directly be compared over phase and medium boundaries. This plot reveals at a glance the differences of reducity (i.e. electronation power, synonymous to redox potential) of a redox system (marked by colors) in dependence of the solvent S (marked by digits). For example, the Pearson soft deelectronator Ag+ (green) is up to about 3.5 V or 350 kJ mol–1 more effective in hard solvents like HF (2) or DCE (7) rather than in soft media like NH3 (3) or the Ionic Liquid (IL) HMIM Br (8). In the lecture, we introduce the concept and present reliable ways to measure the necessary transfer quantities over medium boundaries, e.g. between water and acetonitrile or ionic liquids.

Biography:
Huriye İcil was borned in Larnaca, Cyprus, in 1960. She received her Ph.D in Organic Chemistry from Ege University of Turkey, in 1993. In 1993, 1995 and 2002 she was appointed as Assist. Professor, Assoc. Professor and full Professor, respectively at Eastern Mediterranean Univ. (North-Cyprus). She directed many research projects funded by NATO, DFG, DAAD, CNRS, TUBITAK and DPT. She held Visiting Scientists positions at Max Planck Institute (Mulheim), Rochester Univ., and East Anglia Univ. She has 32 published articles in reputed journals. She graduated 33 MSc and 9 PhD students. Her research interests focus on design and synthesis of novel organic materials with remarkable electrical and optical properties.
Abstract:
Development of novel materials with optimal structural, thermal, photochemical and electrochemical properties plays an important role in the researches for a sustainable energy future. Perylene dyes are particularly important compounds due to their remarkable absorption and emission in the spectral region from visible to near infrared (NIR), photochemical and electrochemical properties, and thermal, chemical and photochemical stabilities. They are indeed very promising electron acceptors for efficient organic photovoltaics (OPV). Undoubtedly, photovoltaic applicability of perylene dyes mainly based electrochemical properties. In general, perylene dyes show two different reversible and electrochemically stable reduction peaks in solution state. The first reduction involves the conversion of the neutral compound to the relevant radical anion and the second one accounts for the further reduction to dianion. The separation between the potentials at which the two charge transfers take place allows one to discard the occurrence of any redox reaction between the dianion and the neutral compound. Interestingly the electrochemical characteristics of perylene dyes are completely different in solutions and solid state. They show only one broad and reversible reduction peak in solid state. Further, the analysis of the voltammetric signals suggested that two anodic and cathodic peak systems were actually overlapped. Planarity of the structure, introducing electron donor and acceptor substituents at the imide or bay positions or different intermolecular interactions caused different electrochemical properties. In this study, a detailed comparative study on the electrochemical properties of N-substituted or bay substituted perylene diimides, donor-acceptor-donor structured perylene diimides, self-assembled microstructure perylene diimides and perylene polymers, has been carried out. For comparison, the HOMO-LUMO energy differences for the selected perylene dyes were determined using both electrochemical and optical methods. Notably, the HOMO energy values obtained through the electrochemical and optical band gaps are quite different.

Biography:
Taner Yonar was born in 1974 Turkey. He has a B.Sc. (1996) degree in Environmental Engineering, Uludag University, a M.Sc. (1999) degree in Environmental Science, Uludag University, Institute of Sciences. He has completed his PhD (2005) in Environmental Technology, at Uludag University, Institute of Sciences, where he also worked a research assistant in 1997-2007. He did his post-doctoral research in UK, at Newcastle University, Chemical Engineering and Advanced Materials Department (2011). He is currently working as an Associate Professor at the Environmental Engineering Department of Uludag University.
Abstract:
The application of Sn-Sb-Ni electrodes for the treatment of waste streams is too limited in literature. Sn/SbNi-Ti anodes are tested for electrochemical ozone generation. Sn/Sb/Ni-Ti anodes are promising alloys for ozone production by electrolysis of water because of their stability and over potential for the oxygen evolution reaction. These series of anodes have high electrochemical ozone generation potential at ambient conditions (apprioximately 40% current efficiency). Dairy plant wastewaters are generally high-strength wastes containing soluble, colloidal, and suspended solids at high concentrations, with several sources of chemical and biochemical oxygen demand, but mainly of organic origin. Serious environmental problems can arise if dairy wastewater is not treated properly. According to our knowledge, electrochemical treatment of dairy effluent using Sn/Sb/Ni-Ti anodes is missing in literature. In this study, titanium mesh substrate coated with Sn-Sb-Ni alloy was used as anode immersed in wastewater at room temperature with platinised titanium cathode. Five operational parameters ( initial dye concentration, pH, COD, applied voltage/current and the contact time) were evaluated for the electrochemical degradation of dairy
Tokyo Metropolitan University, Japan

Biography:
Toshiaki Kondo works in the field of nano/micro fabrication processing based on electrochemical methods such as anodic oxidation, etching, electroplating and so on. He has proposed several unique fabrication processes of two- and three-dimensionally ordered fine structures and its application to various functional optical devices such as photonic crystals and plasmonic devices. These fabrication processes provide an easy way to obtain various functional devices without applying an electron beam lithography technique.
Abstract:
Anodic porous TiO2 has attracted attention due to its wide range of applications such as photonic crystals, solar cells and so on. Performances of the devices depend on its geometrical structures of a nanohole array. Therefore, for improvement of the performances, control of its geometrical structures is important. Until now, improvement of an arrangement of nanoholes in an anodic porous TiO2 by self-ordering anodization process has been achieved. However, it is still difficult to obtain defect-free nanohole array structures in entire sample area. In this presentation, fabrication processes of an anodic porous TiO2 having ideally ordered nanoholes will be presented. An ideally ordered anodic porous TiO2 was obtained by anodizing a pretextured Ti plate. Through a texturing process, an ordered array of concaves was formed on a surface of Ti. In a subsequent anodization, each shallow concave acts as a starting point for generation of a nanohole at initial stage of the anodization and results in an ideally ordered structure. We demonstrated two pretexturing processes. One is a process to directly texture a surface of Ti. The nanopattern was formed by pressing a metal (Ni) mold onto a surface of Ti. The other is a process to texture a surface of Al layered on a Ti. A two-layered sample composed of an Al top layer and a Ti underlying layer was prepared. An ideally ordered array of concaves was formed on the surface of Al by pretexturing process using a Ni mold. Owing to softness of Al, the nanopattern was easily formed. By anodizing the sample, the arrangement of nanoholes was transferred to the surface of Ti substrate, resulting in the ideally ordered anodic porous TiO2 as shown in Fig. 1. These processes are expected to be applied to fabricate various functional devices, which require ideally ordered nanohole structures in TiO2, such as photonic crystals.
CRANN and AMBER Research centres, Ireland

Biography:
Jonathan Coleman is the Professor of Chemical Physics in the School of Physics and the CRANN and AMBER Research centres, all at Trinity College Dublin. His research involves liquid exfoliation of layered compounds such as graphene, boron nitride and molybdenum disulphide. Exfoliation of these materials gives 2D nanosheets which can easily be processed into thin films or composites from applications from energy storage to sensing to electronics. He has published approximately 250 papers in international journals including Nature and Science, has a h-index of 72 and has been cited ~30000 times. He was recently listed by Thomson Reuters among the world's top 100 materials scientists of the last decade and was named as the Science Foundation Ireland researcher of the Year in 2011. Prof Coleman has been involved in a number of industry-academic collaborative projects with companies including Hewlett-Packard, Intel, SAB Miller, Nokia-Bell Labs and Thomas Swan..
Abstract:
With the advent of the Internet of Things, the development of printed electronics (PE) is becoming increasingly important, with much research focusing on developing new materials. A number of material sets have been studied, including organics, inorganic nanoparticles and nanotube/nanowire networks. High operating voltages (up to 50V), low mobility (<10 cm2/Vs) and poor current injection are still challenges for organic thin film transistors (OTFTs). Networks of inorganic nanoparticles or nanotubes have demonstrated mobilities and on:off ratios of >10 cm2/Vs and >106 respectively, but may face problems with scalability and integration. These problems have led a number of researchers in the field of 2D materials to attempt to produce printed transistors where the channel material is a network of semiconducting nanosheets. Because of the relatively high mobility of 2D materials, such a network might display mobilities which are competitive or even superior to those achievable with printed organics. In addition, one could envisage all-printed transistors consisting of interconnected networks of semiconducting, conducting and insulating 2D nanosheets. However, switchable nanosheet networks have not been demonstrated. Here, using electrolytic-gating, we demonstrate all-printed, vertically-stacked electrochemical transistors with graphene source, drain and gate electrodes, a transition metal dichalcogenide channel and a BN separator, all formed from nanosheet networks. The BN network contains an ionic liquid within its porous interior that allows electrolytic gating in a solid-like structure. Nanosheet network channels display on-off ratios of up to 600, transconductances exceeding 5 mS and mobilities of >0.1 centimeters squared per volt per second. The on-currents scaled with network thickness and volumetric capacitance as well as the network mobility. In contrast to other devices with comparable mobility, large capacitances, while hindering switching speeds, allow these devices to carry higher currents at relatively low drive voltages.to become trauma- informed that would help this recognition.
University of Brescia, Italy

Biography:
Vardan Galstyan is now researcher at the Sensor Lab, Department of Information Engineering, University of Brescia (Italy). His activity is dedicated to the developments of the synthesis methods using electrochemical approaches for the preparation of nanomaterials and nanocomposites (mainly metal oxides and graphene based materials). He has worked on characterization of the obtained structures for the applications in gas- and biosensors, energy storages, photocatalysis and biomedicine. V. Galstyan is serving as peer reviewer for the different international journals including Journal of Materials Chemistry A, Journal of Materials Chemistry C, ChemComm, ACS Applied Materials & Interfaces, Nanoscale, Physical Chemistry Chemical Physics, Sensors & Actuators: B. Chemical, CrystEngComm, etc.
Abstract:
Statement of the Problem: Chemical sensors have received great attention for the fabrication of small-size and mobile gas sensing devices for the environmental monitoring and clinical diagnostic.1,2 One-dimensional metal oxide nanomaterials are very promising structures for the application in chemical gas sensing.3,4 However, the sensing performance of these materials needs to be improved for the manufacturing of sensing systems with the high sensitivity, selectivity and stability.5 Herein, we report the synthesis of highly ordered titania nanotubes and the modification of their structure and surface for the chemical sensing applications. Methodology & Theoretical Orientation: Well-ordered titania nanotube arrays were prepared by electrochemical anodization. The anodization process was performed in the electrochemical cell with the two-electrode system. Preparation of titania nanotubes by means of electrochemical anodization is anodic formation of nanotubes by oxidation and etching of metallic titanium films. Pt foil was used as a counter electrode. The anodization was carried out by potentiostatic mode at room temperature. This method allows direct growth of the titania nanotubes on different type of substrates and the modification of their surface structure at room temperature. The morphological, structural and elemental analysis of the obtained samples were performed. The sensing properties of the materials were tested towards different, explosive and toxic gases. Findings: Pure and doped nanotubes have been obtained by the modification of anodization parameters. Our studies have shown that the engineering of the band gap and the functionalization of the surface structure of titania enhanced its gas sensing performance. Conclusion & Significance: Investigations have shown that the response and the selectivity of titania nanotubes are improving depending on the modification of their composition and their functionalization. Meanwhile, the developed method is promising for the fabrication of high performance and small size chemical gas sensors.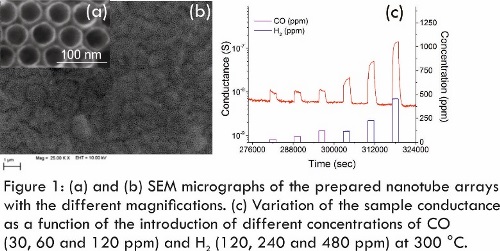 Biography:
Benoît Ter-Ovanessian has been named associate professor in the Material Science and Engineering Department at INSA de Lyon in France in 2013. He has joined the Corrosion Science and Surface Engineering group of the MATEIS laboratory and integrated the research project of the CNRS International Associated Laboratory, ELyT Lab, which promotes collaborations between Lyon University (Fr) and Tohoku University (Jp). His research activities are mainly focused on the understanding of the passivation features, the interactions between mechanical loading and interfacial reactivity; and consequently the managing of the reliability of metallic components.
Abstract:
Semi-conductive properties of passive film represent discriminant parameters in many applications in photo-electrochemistry such as photoanodes or photoelectrochemical cells, or in electrochemistry such as sensors, bio-electrochemical cells and corrosion. For this reason, the accurate determination of these properties is of great interest. Considering passive films as thin highly disordered semiconductor, the electronic properties of passive films are generally investigated by photo-electrochemistry or differential capacitance measurement of the Mott-Schottky (MS) theory. In the MS approach, electrochemical impedance spectroscopy (EIS) is a widely used technique to determine the capacitance of the passive film. However, different limitations are known to alter the final results. For example, the electronic properties obtained by conventional MS experiments are known to be frequency dependent. Furthermore, as Constant-Phase-Element (CPE) behavior is commonly observed on the impedance diagrams recorded with passive materials, the method to extract the effective capacitance from the high frequency time-constant dispersions has to be carefully chosen.
In the present work, the recent advances in experimental procedure and interpretations of EIS spectra during MS experiments, which allow to accurately determine the electronics properties of passive film, are described for passive films grown on pure Chromium and Nickel-Chromium alloys. The relevance of multi-frequency MS experiments that limits the frequency dependency of the capacitance measurements is firstly discussed. Secondly, the pertinence of the power-law model or the Cole-Cole representation of the complex capacitance to assess the passive film capacitance from EIS diagrams during MS experiments is then debated for different systems.

Biography:
Dong Junhua is a professor working in Institute of Metal Research (IMR), Chinese Academy of Sciences (CAS). He has his expertise in electrochemical corrosion principle of metals in study and teaching. His primary research aim is to solve various industrial and natural environmental corrosion problems. His research interests has been focused on: the evaluation of atmospheric corrosion evolution of low alloy steels; the study of developing cost effective weathering steel and marine corrosion resistant steel; the design of waste containers for the underground geological disposal of high level nuclear wastes in China; the study of marine corrosion in tidal zone and deep sea; the evaluation of concrete corrosion; the study of magnesium corrosion and protection by alloying and coating technique; the evaluation of corrosion inhibitors; electrochemical corrosion monitoring for various corrosion environments. He has taught the course of electrochemical corrosion principle of metals to the graduate students for 14 years in his organization.
Abstract:
Statement of the Problem: Low carbon steel with the microstructures of ferrite and pearlite phases is the most widely used engineering structure material, in which pearlite with a typical lamellar structure consisting of alternating layers of ferrite and cementite (Fe3C) plays an important role in the mechanical properties of steel. However, as the electrically contact of Fe3C as a cathode site and ferrite site as anode in electrolyte can cause the galvanic corrosion, the corrosion resistance of steels will be rapidly deteriorated. The purpose of this study is to describe the sustained effect of the remaining cementite on enhancing the corrosion deterioration and the effect of several added alloy elements on retarding the corrosion of low carbon steel in an acid solution. Methodology & Theoretical Orientation: Immersion test, X-ray diffraction, micromorphology observation, potentio-dynamic polarization, open circuit potential monitoring and electrochemical impedance spectroscopy was utilized in this study. Findings: The results show that, with extending the immersion time, the preferential dissolution of the exposed ferrite resulted in a lot of cementite accumulation on the steel surface, which enhanced the galvanic effect and hence accelerated the corrosion. The promoted anodic dissolution of ferrite phases was controlled by charge transfer process, while the hydrogen evolution reduction occurred on cementite was controlled by the diffusion process. For 16MnCu steel, elemental Cu precipitated as the nano-sized particles on the steel surface, which improved the corrosion resistance of the steel by weakening the galvanic effect between the ferrite and cementite sites. Moreover, trace of alloy elements of Sn or Sn-Mo could improve the corrosion resistance of AH32 steel, which is also ascribed to that Sn or Sn-Mo could retard the galvanic corrosion between the ferrite and cementite phases. Sn and Mo should exist as the metallic state and were uniformly distributed on the steel surface.

Biography:
Nagahiro Hoshi is a professor of Department of Applied Chemistry and Bio-technology, Graduate School of Engineering, Chiba University, Japan. He has his expertise in surface electrochemistry. The main target of the study is the elucidation of surface structures of electrocatalysts that have high activity and selectivity.in electrochemical reactions He can prepare well-defined single crystal electrodes of Pt, Pd, Ir, Rh, Au, Cu, Pt alloys and TiO2 etc. in his laboratory. He can also synthesize shape controlled nanoparticles of Pt and Pt alloys. The real surface structures of the well-defined electrodes are determined using surface X-ray diffraction, vibrational spectroscopy and probe microscopy. His present research projects are the reduction of Pt loading in electrocatalysts of fuel cells, enhancement of conversion efficiency of dye sensitized solar cell.
Abstract:
Enhancement of the activity for the oxygen reduction reaction (ORR) is important for the development of fuel cells. Structural effects on the ORR have been studied using single crystal electrodes of Pt1-5, Pd6, Pt3Ni7 and Pt3Co8. Recently, Miyake et al, reported that Pt nanoparticles modified with amines such as OA and PA (Fig. 1(a)) give higher activity for the ORR and durability than bare Pt nanoparticles. We have studied structural effects on the enhancement of the ORR by the amines on n(111)-(111) surfaces of Pt that have the highest activity for the ORR.4 In the notation n(hkl)-(mno), n, (hkl) and (mno) shows number of terrace atomic rows, structure of terrace and step, respectively. Hard sphere models of the surfaces examined are shown in Fig. 1(b). The ORR voltammograms were measured in 0.1 M HClO4 saturated with O2 using rotating disc electrode (RDE) at room temperature. The activity for the ORR was estimated using specific activity at 0.90 V(RHE) jk. OA/PA = 9/1 (molecular ratio) was adsorbed on a single crystal surface of Pt. The peaks of hydrogen adsorption/desorption and oxide formation in voltammograms shrink after the modification of OA/PA in Ar saturated solution. The value of jk of Pt(111) modified with OA/PA was 2.5 times as high as that of bare Pt(111). On Pt(331) = 3(111)-(111) that has the highest activity for the ORR in n(111)-(111) surfaces, however, the value of jk after OA/PA modification is lower than that of the bare surface. Detailed study on the structural effects shows that OA/PA enhances the ORR activity on the surfaces with terrace atomic rows n ≥ 7. On the surfaces with n ≤ 6, OA/PA deactivates the ORR. We have also studied the OA/PA effect on Pt(100) of which surface is composed of flat terrace with 4-fold symmetry. The ORR activity on Pt(100) is deactivated after the OA/PA modification. OA/PA enhances the ORR activity of Pt electrodes with more than 7 atomic rows of (111) terrace, but deactivating the ORR on narrow (111) surfaces with terrace atomic rows less than 6 and (100) structure. The reason of the enhancement of the ORR activity by OA/PA has not been elucidated. DFT calculation attributed the higher activity on n(111)-(111) surfaces of Pt compared with Pt(111) to the destruction of well-ordered structure of adsorbed water on (111) terrace.9 OA/PA may also change the adsorbed water structure on wide (111) terrace. Structure of adsorbed water needs to be elucidated using vibrational spectroscopy.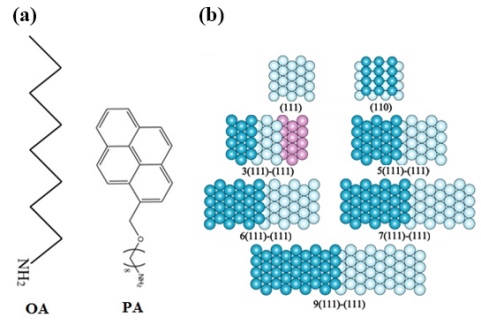 University of Zurich, Switzerland

Biography:
Sandra Luber received her MSc and PhD degree from ETH Zurich in 2007 and 2009, respectively. After postdoctoral studies at Biozentrum of the University of Basel (2010) and Yale University (2010-2011), she joined BASF SE in 2012 followed by a position as project group leader at University of Zurich. Currently, she is SNSF professor at the University of Zurich. Awards include the ETH medal for an outstanding PhD thesis, the IBM Research Prize for Computer Modelling and Simulations in Chemistry, Biology, and Materials, and the Clara Immerwahr Award 2017.
Abstract:
Ionic liquids receive more and more attention due to their potential applications as, for instance, electrolytes and green solvents. Being composed of charged entities, they exhibit favorable properties of high interest for use in laboratories and industry. In order to study their complex behavior, dynamic ab initio calculations are indispensable. The same is true for the understanding of water splitting catalysts in solution. Detailed analysis of their catalytic functioning and the factors determining their efficiency are a prerequisite for the design of more efficient catalysts. We present our recent research for the in-depth study of ionic liquids and water splitting catalysis using forefront computational methods such as high-performance ab initio molecular dynamics.
Beijing Institute of Nanoenergy and Nanosystems, CAS, China

Biography:
Chunwen Sun is a Professor at Beijing Institute of Nanoenergy and Nanosystems (BINN), Chinese Academy of Sciences (CAS). He received his PhD degree in Condensed Matter Physics from the Institute of Physics (IOP), CAS in 2006. After graduation, he worked as a Post-doctoral Research Fellow at Technische Universität München (TUM), Germany, then joined at Institute for Fuel Cell Innovation, National Research Council Canada (NRC) as a Research Associate Officer; he has also worked as a Post-doctoral Research Fellow with Professor John B Goodenough at the University of Texas at Austin in 2010~2011. He has been a Full Professor and Group Leader of Energy Storage Materials and Devices in BINN since 2015. His current research interests include energy storage and conversion, e.g., lithium/sodium-ion batteries, metal-air batteries, all-solid-state batteries, fuel cells and self-power systems. He has published more than 80 peer-reviewed papers with a citation >3200 times, edited 4 book chapters and filed 13 Chinese patents. He has also received a number of awards, including the Outstanding Overseas Talents by the Institute of Physics CAS (2011), the Second Prize of Military Progress Prize in Science and Technology Advancement in China (2013) and the International Association of Advanced Materials (IAAM) Scientist Medal (2017).
Abstract:
Among various metal/air batteries, lithium-air batteries possess the highest theoretical gravimetric energy density. However, for the rechargeable Li-air battery, besides the challenges of cost, another issue that has to be addressed in the current technology is the limitations of oxygen reduction reaction (ORR) during discharging process and oxygen evolution reaction (OER) during charging process. The sluggish kinetics of the ORR and OER in Li-air batteries is ascribed to the low efficiency of catalysts. Therefore, the design of a low-cost and stable bifunctional electrocatalyst is a major challenge to the construction of efficient Li-air batteries. Several nanocomposite bifunctional catalysts with low cost have been developed in our lab and studied for lithium-air battery applications. They show enhanced catalytic activity and better long-term durability than the commercial Pt/C catalyst.

Biography:
Atsushi Kitada is an Assistant Professor in the Department of Materials Science and Engineering at Kyoto University, Japan, since 2012. His main research topics are focused on synthesis and preparation of liquid and solid materials with electrochemical, electronic, and magnetic properties. He focuses on liquid state properties and electrochemical characterization of less volatile non-aqueous electrolyte solutions, which may be used as next-generation batteries and electroplating. He is also interested in solid state properties e.g. magnetic and electronic properties of oxides. He has done his PhD (Dr. Eng.) from the Department of Energy and Hydrocarbon Chemistry, Kyoto University.
Abstract:
Aluminum (Al) metal, known for its low weight and corrosion resistance, finds its applications in structural materials. Smelting of aluminum has been industrialized as the Hall-Héroult process. Electrowinning of aluminum from alumina-dissolved cryolite molten salts is performed at 1000ºC. Instead of the high temperature process, medium and low temperature electrodeposition is fascinating as that can be hired as a new aluminum coating process. Several kinds of medium-low temperature baths for aluminum electroplating are reported using organic solvents (ethers, aromatic hydrocarbons and sulfones) and ionic liquids. Al electroplating is employed for the enhancement of corrosion resistance of magnesium alloys and steel. Additionally, the redox potential of aluminum is low and the theoretical capacity is high. Hence aluminum electroplating baths are captivating as a negative electrode material for the aluminum ion batteries. At electrodeposition temperatures, the usual organic solvents are highly volatile. Since ionic liquids are thermally and chemically stable and also less volatile at room temperature, they are adorable for electroplating baths. On comparing ionic liquids with organic solvents, however, cost of the chemicals required for the bath preparation is high for ionic liquids. Finding a cost effective and safe substitute for aluminum electroplating baths is important. Currently glymes, i.e. glycol ethers, have found to be relatively safe solvents for lithium and magnesium ion batteries, which have boiling points above 150ºC and relatively low volatilities at room temperature. The work reports of room temperature aluminum electrodeposition using aluminum chloride (AlCl3) and diglyme (G2) is the first report for aluminum electroplating glyme baths. We also studied the electrochemical properties of AlCl3/glyme solutions using four kinds of glymes. By surprise, electrodeposition was only successful from G2 solutions: only G2 can form electrochemically active Al-Cl-glyme complex cations, which can then undergo easy desolvation of the glymes and subsequent reduction of Al3+.
University of Chouaib Doukkali, Morocco

Biography:
Nisrine BENZBIRIA is a PhD student currently attending Faculty of Sciences of El Jadida at Chouaib Doukkali University, with a joint supervision in Faculty of Sciences of Casablanca at Hassan II University. Her current research project takes part in the study of the kinetic parameters of oxygen reduction reaction on copper and aluminium, which are widely used in aeronautical industry. Prior to her doctoral studies, she received her engineering degree in materials from Cadi Ayyad University in 2012. Then, she worked as a head of slip casting Department in Casablanca.
Abstract:
Regarding their excellent mechanical properties associated to a corrosion resistance quite satisfactory, the passivated metals occupy a prominent place in several industries. However, these materials undergo corrosion in some media especially those containing chloride. Consequently, to understand the phenomena taking place into their surface, some electrochemical investigations should be done. The majority of the previous studies concerned only anodic dissolution of the metal while the cathodic reaction, which is least studied, can provide relevant information. Oxygen reduction assumes importance in corrosion processes since in neutral solutions and in the absence of any other depolarizer the corrosion rate is controlled by the kinetics of oxygen reduction reaction. Our interest is to outline the significant role of oxygen reaction reduction (ORR) on copper. For this purpose, we have used the rotating disc electrode (RDE) to obtain cathodic polarization curves in neutral Na2SO4 solution containing different O2 concentrations. Three types of copper surfaces were investigated: pre-reduced electrodes, copper pre-oxidized to Cu/Cu2O and pre-oxidized to the duplex Cu/Cu2O/CuO layer. This will allow us to elucidate the influence of film and dissolved oxygen concentration on the kinetics of the cathodic reaction. Parameters, such as reaction order, kinetic current, Tafel slopes as well as the number of electrons transferred are determined.
Chouaib Doukkali University, Morocco

Biography:
SIHAM ECHIHI is a PhD student currently attending Faculty of Sciences of El Jadida at Chouaib Doukkali University, with a joint supervision in Faculty of Sciences of Rabat at Mohamed V University, her research interests are Corrosion inhibition of aluminium alloys rich with copper for aeronautical applications, she received the Bachelor and Master degrees in Chemistry Science from the Faculty of Sciences at University Mohamed V of Rabat in 2008 and 2010, respectively.
Abstract:
Corrosion of copper and its inhibition by 1.3.4 thiadiazole 2.5 dithiol (DMTD) have been investigated in 0.1M NaCl solution using potentiodynamic polarization (PDP), electrochemical impedance spectroscopy (EIS), scanning electron microscopy (SEM) along with energy dispersive (EDX), atomic absorption spectroscopy (AAS) and ion chromatography (IC), quantum chemical calculations and the molecular dynamics (MD) simulation. Relationships between inhibition efficiency and molecular orbital were also evaluated. PDP measurements showed that the presence of DMTD significantly decreases anodic, cathodic, and corrosion currents in the studied solution with more pronounced effect on anodic domain and the inhibition efficiency decreases with increasing the temperature. EIS measurements indicate that the values of polarization resistance and inhibition efficiency tend to increase by increasing the immersion time inhibitor. SEM/EDX measurements revealed that DMTD is adsorbed on the copper surface at open-circuit potentials, preventing copper from being corroded by forming a protective layer on its surface. IC and AAS analysis results showed that the concentrations of chloride ions and copper(II) ions in 0.1M NaCl increased and decreased, respectively, after the corrosion process, when 10-2 M of DMTD is present in the solution. Quantum chemical calculations and the molecular dynamics (MD) simulation show that DMTD has relatively small ΔE between HOMO and LUMO and large negative charge in its three sulfur atoms, which facilitates the adsorption of DMTD on the copper surface. Therefore, the studied molecule is likely to adsorb on the copper surface in aqueous phase to form stable adsorption layers and protect copper from corrosion.
University of Poitiers, France

Biography:
Ismail Abidat has a Master degree in material sciences. He is presently in his third year of PhD in electrocatalysis under the supervision of Dr. A. Habrioux, Dr. C. Morais and Dr. T. Napporn, at the Institute of Chemistry of Poitiers, IC2MP in the university of Poitiers. (France). His research focuses on innovative nanomaterials with advanced properties, which are useful in energy conversion and storage systems. He is developing various hybrid materials of mesoporous and spinel metal oxides nanoparticles with heteroatoms doped graphene. These stable nanocomposites are reversible electrodes for both oxygen reduction reaction (ORR) and oxygen evolution reaction (OER). They are very good candidates for air electrodes in rechargeable metal-air batteries.
Abstract:
Rechargeable alkali Metal-air batteries are one of the most promising energy storage systems due to its extremely high theoretical energy density. However, its development requires the design of effective and robust bi-functional electrocatalysts that act as air electrode for oxygen evolution (OER) and oxygen reduction (ORR) reactions. Especially, reduction of overpotentials, promotion of reaction kinetics and long term reliability under repeated OER and ORR cycles are some of the main features of an optimal high-performance electrocatalyst. In this context, composite electrode materials have been recently synthesized by coupling heteroatom-doped graphene like materials with spinel-type transition metal oxides. This combination leads to the formation of oxide-carbon heterointerfaces able to enhance the electrocatalytic activity of materials towards OER and ORR as well as their stability. Therefore, in the present work, we have synthesized nanocomposite catalysts made of Co3O4 nanoparticles deposited onto various nitrogen-doped as well as onto nitrogen and sulfur dual-doped graphene oxide materials as non-noble bifunctional electrocatalyst using an original microwave heating method. The heteroatoms-doped graphene materials were prepared using hydrothermal and thermal methods in order to control ratio and nature of Nitrogen functionalities. The crystallinity of the nanocomposites was confirmed by X-ray diffraction (XRD). Transmission electron microscopy (TEM) allowed investigating morphological characteristics. Rotating Ring disk (RRDE) measurements revealed that the value of the reversibility criterion could be tuned depending on the chemical nature of the heteroatom-doped graphene-like material and on the morphostructural properties of the different catalysts. We also investigated the stability of the Co3O4/N,S-RGO in harsh conditions of repeated OER and OER cycles. In 6 M KOH at 10 mA cm-2 (12 h per cycle) in OER and 8 mA cm-2 (8 h per cycle) in ORR, no loss in activity was detected after 200 h (Figure 1). The obtained results show that the synthesized nanocomposites are promising air electrode candidates for metal-air batteries.
Slovak University of Technology, Slovakia

Biography:
Kristína Cinková has graduated in Analytical Chemistry in 2014 and is a PhD student at the Faculty of Chemical and Food Technology, Slovak University of Technology in Bratislava, Slovakia. She is interested in characterisation and utilisation of novel electrode materials in determination of biologically active compounds in various matrices. Her contribution to carbon microdisc electrodes was done within the scholarship programme at the University of Oxford. At her young age, she is author and co-author of 14 papers.
Abstract:
The specific apparent capacitance (Farads per unit geometric area) of commercial carbon microdisc electrodes and in-house fabricated carbon microcylinders is studied through the use of cyclic voltammetry. For accurate electroanalytical measurements, three important considerations need to be taken into account. A reduced geometric area does not necessarily lead to practically low capacitances due to factors such as surface roughness, poor sealing and potential microfractures leading to a significant variation in experimentally observed capacitance. Comparing the specific apparent capacitances of working electrodes, the capacitance of fabricated carbon microcylinder electrode was found to be lower by a factor of 35 despite the fact that both type of electrodes were made of nominally the same material. As a consequence of the reduced capacitance, carbon microcylinder electrodes were experimentally proven to be superior in terms of analytical sensitivity over commercial carbon microdisc electrodes. We further demonstrate practically how the electroanalytical limit of the detection of solution phase trace oxygen is significantly improved using such microcylinder electrodes. Finally we show that after the degassing of a solution by nitrogen purging even in the most commonly encountered 'best' case scenarios approximately tens of mM of oxygen remain present in the electrochemical cell, unobservable by the commercial microdisc electrodes, but detectable with microcylinder electrodes, testifying to their analytical superiority. This work was supported by the Grant Agency of the Slovak Republic (Grant No. 1/0489/16) and Grant scheme for Support of Excellent Teams of Young Researchers.
Max-Planck Institute for Iron Research, Germany

Biography:
Enrico Pizzutilo is a PhD student in the Electrocatalysis Group of Prof. Dr. Karl Mayrhofer at the Max-Planck Institut for Iron Research. His expertise and interest are electrocatalyst for fuel cell and electrolyzer application as key technologies for solving the current energy storage problem. The current work has been elaborated in collaboration with the group of Graham Hutchings at the Cardiff Catalysis Institute, where he spent part of his PhD. The two groups developed a new electrocatalytic technique to help describing the heterogeneous catalytic processes when electron transfer is involved.
Abstract:
Hydrogen peroxide (H2O2) is an important green chemical oxidant, commonly used for disinfection, bleaching and water treatment. It is currently produced in large centralized reactors through the so-called antraquinone process. Considering that most of end-use applications require concentrations (around 2 to 5 wt%), an on-site continuous production of H2O2 at low concentration is desirable. Both the electrochemical reduction of oxygen (ORR) to hydrogen peroxide [1-2] and the direct synthesis in an autoclave [3-4] could provide a more efficient alternative to the current industrial process. Despite the state of the art characterization techniques, being applied to determine the surface structure of mono and bimetallic catalysts, there is still a lack of detailed understanding of the active sites of the metal nanoparticle and the actual reaction mechanism.
In this work different molar ratio of Au/Pd catalysts were synthesized [5] with a final metal loading of 10 wt% on activated carbon and the influence of bimetallic nanoparticles composition for Oxygen Reduction Reaction (ORR) and Hydrogen Oxydation Reaction (HOR) is studied. The change in activity, selectivity towards H2O2 as well as in H2O2 decomposition is characterized in both an electrochemical cell (electrochemical synthesis), using a Rotating Ring Disk Electrode (RRDE), and in an autoclave (heterogeneous direct synthesis). Whilst the addition of Au to Pd increases the overall selectivity, the results showed the lowest H2O2 productivity for pure Au during direct synthesis and the same catalyst showed the highest peroxide current in the electrochemical cell (Figure 1). This difference has been characterized and a mechanism for the H2O2 synthesis in the direct synthesis will be proposed.
Maxplank Institute for Iron Research, Germany

Biography:
Simon Geiger has his expertise in stability evaluation of electrocatalysts for the oxygen evolution and oxygen reduction reaction. He studied chemical engineering and chemistry at the applied university of Mannheim and university of Stuttgart, before he joined the electrocatalysis group of Karl J. J. Mayrhofer at the Max-Planck-Institut für Eisenforschung in Düsseldorf, where he is currently working on his PhD.
Abstract:
Reduction of noble metal loading and increase of specific activity are omnipresent challenges for oxygen evolution catalysts in proton exchange membrane (PEM) water electrolysis. The latter are often tackled by using iridium oxides with amorphous1or perovskite2,3structure with less focus on their stability during operation. In this presentation degradation processes of various iridium-based perovskites in relation to amorphous and crystalline iridium oxide are explored: Leaching of the non-noble elements in perovskites will lead to formation of amorphous iridium oxide, which is very active towards oxygen evolution but does not fulfil stability requirements4. Crystalline IrO2, on the other hand, resists the harsh operational OER conditions to a great extent, however, higher potentials have to be applied to reach the same current density. Combination of data on activity, dissolution, and structure are summarized in a conclusive dissolution pathway which is correlated with OER mechanisms. The instability of amorphous structures is explained by participation of activated oxygen atoms5, generating short-lived vacancies that favor dissolution. These insights are considered to guide further research which should be devoted to increasing utilization of pure crystalline iridium oxide, as it is the only known structure that guarantees lifetimes ≥10 years in acidic conditions. In case amorphous iridium oxides are used, solutions for stabilization are needed.